All the Whos down in Whoville liked Christmas a lot.
But the grinches, who owned the big stores around Whoville, did not.
They wouldn't say "Christmas," just "the holiday season."
Oh, please don't ask why, no one quite knows the reason.
It could be, perhaps, that their shoes were too tight.
Or maybe their heads just weren't screwed on quite right.
But I think that the most likely reason of all
may have been that their hearts were two sizes too small.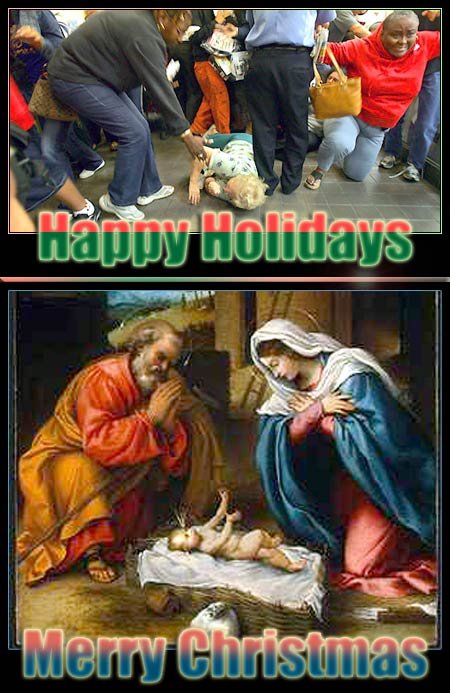 Which is it for you?
"...I bring you good news of a great joy that will be for all the people.
For unto you is born this day in the city of David
a Savior, who is Christ the Lord.
... 'Glory to God in the highest, and on earth peace among those with whom he is pleased!'"
- Luke 2:10-14, ESV
Then let us all with one accord
Sing praises to our heavenly Lord,
That hath made heaven and earth of nought,
And with His blood mankind hath bought!
NÖEL!
Pssst...Don't tell the grinches, but the word holiday means holy day.
---
David J. Finnamore
Orlando, FL